| | |
| --- | --- |
| | E.M.C. Colosio adheres to the IOPAGOIFORNITORI Manifesto |
Dear Suppliers,
as you know, on 26th March, during the forced closure of productive activities imposed by our Government to contain Covid-19, we had informed you that the deadlines already scheduled and agreed would be honored (... We want to reassure you that it is our intention to honor all the deadlines already scheduled. As you know, for our company, being impeccable with regard to respecting agreements is a dogma. An essential part of the agreement with the supplier is honoring the payment on the deadline agreed upon. It is our opinion that, most of all in such moments as these, it is the duty of Entrepreneurs not to weaken the industry but, on the contrary, to try and sustain it. ...).

Yesterday 5th May, upon request from the AIB, Industrial Association of Brescia, we decided to join to the Manifesto IOPAGOIFORNITORI (IPAYTHESUPPLIERS) promoted by the association. Manifesto that our company subscribes in full.
We wish good work to everyone.
Livio and Fabio Colosio

Read the Manifesto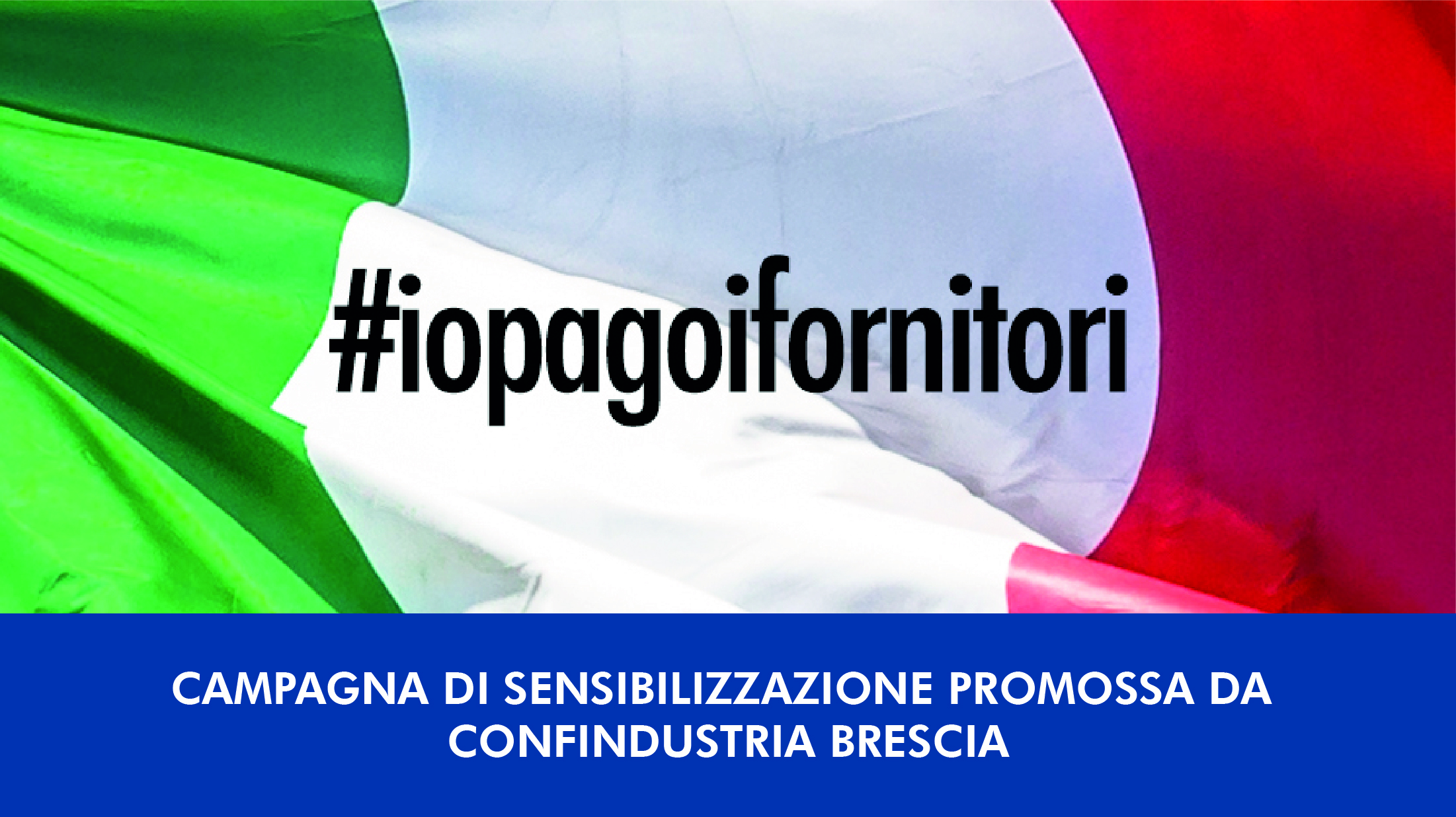 Pagare i fornitori, pagarli nel rispetto dei termini contrattuali, non interrompere la regolarità dei pagamenti è il nostro impegno.
Lo sia anche per la Pubblica Amministrazione Locale.
Proprio in un momento delicato come quello che tutti stiamo vivendo, rispettare i termini di pagamento pattuiti con i fornitori è segno tangibile del senso civico e imprenditoriale di chi fa impresa.
Diligenza, correttezza e buona fede tra le Parti sono fondamentali per costruire un sano rapporto tra committenti e fornitori.
Al contrario, ogni piccolo insoluto rappresenta una ferita in un tessuto economico e sociale già messo a dura prova.

Per questo motivo, se anche tu senti forte il richiamo di fare qualcosa per il tuo territorio, per la sua gente, per il Paese tutto, unisciti a noi, paga i tuoi fornitori nel rispetto dei termini contrattuali che con loro hai stabilito.

É il solo modo per mantenere viva la filiera fatta di tantissime aziende, di ogni dimensione e natura.
É la sola via per non deprimere il potere di acquisto delle persone.
Solo così potremo uscire da questa depressione.
É un invito rivolto naturalmente anche alla pubblica amministrazione.
Se pensi sia importante, sottoscrivi questo manifesto, condividi questa considerazione con altri imprenditori! (Scarica il documento)
Per informazioni: iopagoifornitori@aib.bs.it - www.aib.bs.it